R700 000 Modular Shout SA Library Set To Improve Lives For Students Of Alexandra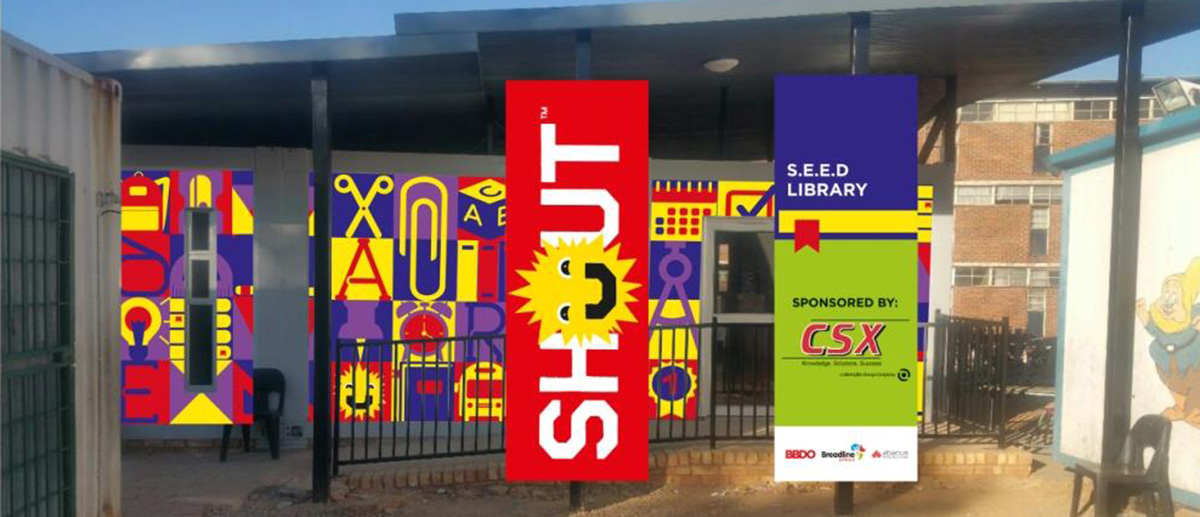 July 2016: CSX Customer Services, a group company of JSE-listed Metrofile Holdings Limited, in collaboration with the South African charity group, SHOUT for a safer South Africa, has donated a fully serviced modular library to the Carter Primary School in the Alexandra Township, Gauteng.
According to Mario Martins, Managing Director of CSX Customer Services, approximately 1 264 students will have access to the 6 x 9 metre modular library, which has the capacity to hold 4 000 books. "A portion of our business is focused on providing solutions for the education sector both locally and in Sub-Saharan Africa, so consequently we actively participate in finding ways to improve children's education by trying to provide an environment that is safe and conducive to more reading."
The modular library units are constructed from chromadex materials designed to last up to fifty years, they require little maintenance and are rust resistant- and waterproof, says Martins. "Compared with traditional brick-and-mortar buildings, the price and time needed to construct the modular libraries is far less. The lower cost to construct the library allows for larger budget allocations for the essential books to fill the library."
Martins says the units are transported via road freight and need very little site preparation, if any, making it the ideal solution for rural communities in need of educational facilities.
Danny K, Co-Founder of SHOUT – a collaboration of local celebrities in support of a safer South Africa – says that the donation of the modular library has enabled the organisation to reach its latest objective to increase literacy in the country. "Our mission is to fight back at crime and violence in South Africa by empowering our youth with education. These libraries will play an enormous role in stimulating young minds and allowing those who learn within its walls to reach their potential. Every child deserves an education and learning to read and write at a primary school level will increase the likelihood that a child passes matric and becomes a responsible member of society."
Danny K adds that in 2015 SHOUT released its third track, titled Smile, which was produced by Danny K, along with Mi Casa, and is set to be SHOUT's biggest song yet.
"All funds raised from the sale of the new song will go towards the building of additional SHOUT libraries," concludes Danny K.